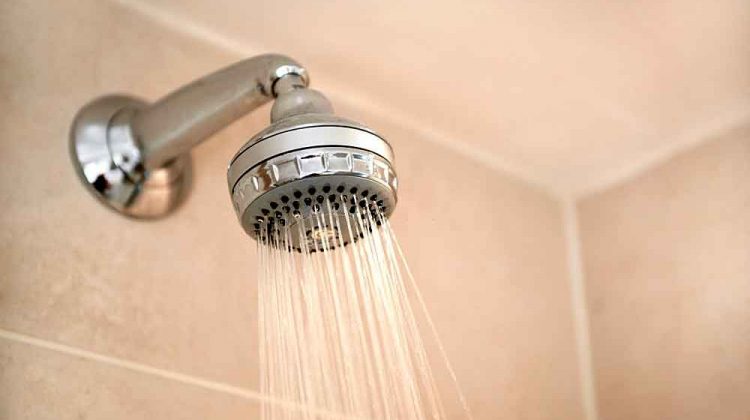 One of life's simplest pleasures is taking a shower. It's not only the fact of cleansing yourself, but a way to reset your mood and forget, for a little while, all your day-to-day worries and concerns.
But if your shower has low water pressure, you'll spend more time being frustrated than relaxing and cleaning yourself up.
If that sounds like you, you've come to the right place. If you want to upgrade your shower water pressure from a drizzle to a jet, you will love our 7-point guide on how to increase water pressure in shower.
Not only that, but we'll also tackle the possible causes of low water pressure so that you can address the problem directly. Let's get started!
How to Test Water Pressure for Shower?
The first order of business in solving your water pressure issues is establishing whether there actually is an issue. The way to do this is to calculate the water pressure in GPM (gallons per minute) and compare it to standard pressure levels.
Get yourself a 5-gallon bucket and a timer. Ready? Now let's start.
Step 1: Turn the shower on. Make sure it's at full capacity, then let it run for a minute or so.
Step 2: After the one minute is over, place your 5-gallon bucket under the shower's water flow. You will be recording how long the bucket takes to fill up, so have your timer at the ready.
Step 3: The moment the water stream hits the bottom of the bucket, start your timer.
Step 4: Watch the bucket closely. Once you see that the water is beginning to overflow out of the bucket, stop the timer. Record the time.
Step 5: Since you used a 5-gallon bucket, you will be dividing the water-filling time by 5. Let's say the time it took to fill the bucket is 2.5 minutes. If you divide 5 by 2.5, you get 2. That is your GPM.
Step 6: Now, compare your GPM to the following stats to determine whether your water pressure level is normal or abnormal.
The accepted benchmarks for GPM in the U.S. are given below.
5 GPM – the standard minimum flow rate.
2 GPM – the U.S. Federal WaterSense standard at present.
5 GPM – The maximum legal flow for any shower head in the U.S.
If your GPM is 1.5 or lower, then you definitely have a problem. If it's at 2 or above, then we think fixing the water pressure is optional, but it's really up to you.
What Causes Low Water Pressure in the Shower?
In order to be able to solve your shower's water pressure problem properly, it's important that you have an understanding of why it's happening in the first place. Below are detailed the main reasons why water pressure may be lowered.
The health of the plumbing system in your home directly affects the water pressure in your bathroom. Issues such as blockages, corroded pipes, and leaks can tamper with the flow of water. One of the most commonly seen instances of this is corroded/rusting steel pipes.
You have a decent level of control over the situation if this is the issue, so that's good news. However, if your home's pipes are severely affected, then you'll have to invest in re-piping the entire system.
Faulty Pressure Regulator
The pressure regulator performs the function of reducing your plumbing system's input pressure such that it's at a safe level that's not harmful to your pipes. If the pressure regulator in your home is not working properly, that will have a significant impact on the water pressure.
If you feel that this component is malfunctioning, it's best to call a professional. It's not impossible to find replacement parts, but it will be difficult.
Of course, this is only applicable to homes that are fitted with pressure regulators.
Water Source Complications
If you avail of your local water supply (as opposed to using tanks), then it's worth looking into the set-up and quality of the system. If, for example, the primary pipes in your locality are old and deteriorating, the water pressure will be affected.
Quite obviously, you won't be able to do much about the main water supply. However, there are other fixes for this, as we will see below.
This is the simplest reason why your shower water pressure might be low, and it's also the easiest to fix. For every household, the water supply can be turned on or deactivated by two separate valves. Check to see if one of the valves is closed-if so, turn it on. Your water pressure problem should be fixed.
7 Ways to Increase Your Shower Water Pressure
With all of that out of the way, now we can get down to business. We have detailed a number of different methods of increasing the water pressure in your shower. Read carefully to determine which method suits your needs best.
If it seems like it's only your shower that has a low water pressure while the rest of your household is fine, then the issue might be with the shower head's cleanliness. If the showerhead is backed up with gunk like mineral deposits and limescale, that leaves less space for water to get through.
Most showerheads can be unscrewed or twisted open. If yours can't, then you might want to look up the manufacturer's instructions online. Once you have unscrewed it, take an old toothbrush and clear out the sediment build-up inside.
After you have done this, turn your attention to the individual nozzles. Sometimes build-up can get through them and directly block the flow of water. Once again, your toothbrush will come in handy.
If you're dealing with a severe amount of build-up, then more drastic measures need to be taken. For this, you will need white vinegar. Pour the vinegar into a large bowl, then submerge the showerhead in it and leave overnight.
In the morning, rinse it out and replace it. If this solves your problem, congrats! Otherwise, it's time to try other methods, which you will find below.
2. Replace the showerhead
Yes, this definitely sounds extreme, but hear us out. Some showerheads are designed to be restrictive from the get-go. If your shower head is inherently low-flow or is integrated with a water-restricting component, then simply replacing it with a medium- to high-flow showerhead can solve the problem.
However, first, you should check to see whether the restricting device can be removed. If so, that's all you need to do. If you're looking to buy a new shower head, you will find below the details of the cost of doing so.
3. Check the valve status
As we discussed above, one of the most common causes of water pressure disruptions is a shut-off valve that has not been opened. Especially if you've recently had plumbing work done, then it's worth looking into as sometimes plumbers might forget to turn the valve on after finishing their work.
Not sure where to find the valve? Check the basement first. The lever is usually in a bright, easily noticeable color (e.g., red). If you're unable to find it there, check your home's plans to find out.
4. Check your water heater
Speaking of valves, your water heater also has one. If you are dealing with low water pressure mostly when showering under hot water, then the solution can probably be found by turning the shut-off valve on.
Another issue related to water heaters that might be causing pressure problems has to do with the heater's cleanliness. Sometimes it happens that the heater's tank has been blocked by sediment accumulation.
To start, first, drain your water heater. Then, flush all of the lines out thoroughly (you can also enlist professional help to do this). Any debris stuck in the pipes should be cleared out.
Leaking pipes are a top cause of lowered water pressure. It goes without saying that if there are leaks in your plumbing pipes, less water will reach you through the showerhead. Remember that leaking pipes can cause problems beyond those related to water pressure, so it's important to deal with the issue as quickly as possible.
6. Invest in a shower pump or pressurized unvented cylinder
If none of the above solutions are solving your problem, you might have to start thinking about spending a little bit more money. This might mean investing in a shower pump, the function of which is to amplify the water pressure directly using an impeller.
A more expensive, but long-term alternative is to replace your cold water tank with a pressurized unvented cylinder. Such a cylinder is fed directly from the mains, so installing it typically means completely re-doing your home's plumbing system. If that sounds expensive, that's because it is. However, if you can afford it, it's a plausible and reliable long-term solution.
7. Schedule your showers smartly
Think about all of the other appliances in your household that require a heavy water supply, such as your dishwasher or washing machine. Now imagine that your water supply is being divided between them and your shower simultaneously. The result? Low water pressure.
This applies externally as well as in your own home. Imagine the early hours of the morning when several people in your neighborhood are all showering at the same time before they head off to start the workday. On the heels of this higher demand for water directly comes a lower supply for everyone. So you might want to consider showering during less busy hours.
If you're blessed enough to live in an area with a good, strong water supply, then this won't be an issue for you. For the unlucky ones, this can be a very obvious and simple quick fix.
How Much Does A Shower Cost?
As we discussed above, one of the most common culprits of unsatisfactory water pressure is a problematic showerhead. If you have identified that as the root cause, then it's time to look into new showerheads. To help you with that, below, we have outlined for you the cost of buying and installing a new showerhead.
Showerheads are available in a vast and diverse range of styles and capabilities. That basically means that no matter your budget, there's probably a showerhead out there for you. Consult the chart below to get a preliminary understanding of showerhead prices.
| | |
| --- | --- |
| Shower Head Type | Average Cost |
| Basic shower head | $25 – $45 |
| Mid-range shower head | $60 – $120 |
| Luxury shower head | $150 – $250 |
# Basic shower head
A basic showerhead model is designed to provide one main function: delivering your shower water. That makes them budget-friendly, but of course, that translates to low decorative value. Basic shower heads typically come in wall-mounted or handheld form.
# Mid-range shower head
Say hello to multiple adjustable spray settings! Such a showerhead is well worth the extra price, and it can be made to look high-end even if it isn't. Handheld and wall-mounted showerheads are typically seen in the mid-range category, but rain showers can sometimes also be found.
# Luxury shower head
What categorizes a shower head as a luxury item is not only its spray capabilities but additional features that aren't really a necessity. We're talking about shower heads fixed with Bluetooth speakers or direct temperature control.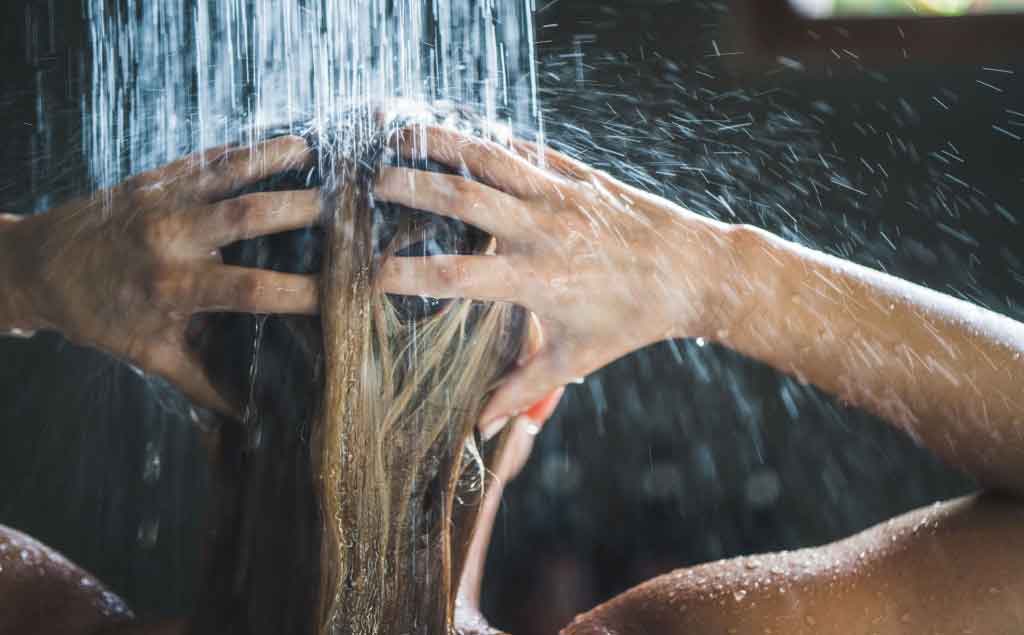 Cost of Showerhead Installation
When it comes to shower head installation, the cost almost entirely depends upon the type of showerhead. As you can imagine, a more sophisticated model (e.g. multiple showerheads) will take more skill to install. So, you'll have to pay for your plumber more.
Unfortunately, we can't give you an exact estimate of how much plumbing and installation costs will be. However, you can expect it to be anywhere from around $80 to $250, depending on the type of shower head you're opting for.
Conclusion
After reading the article, you have now learned how to increase water pressure in shower, but more importantly, how to identify the cause. Be patient, because it's a time-consuming process, and be prepared to spend some money to fix the problem.
We hope that your showers are always fulfilling and refreshing.
Good luck!