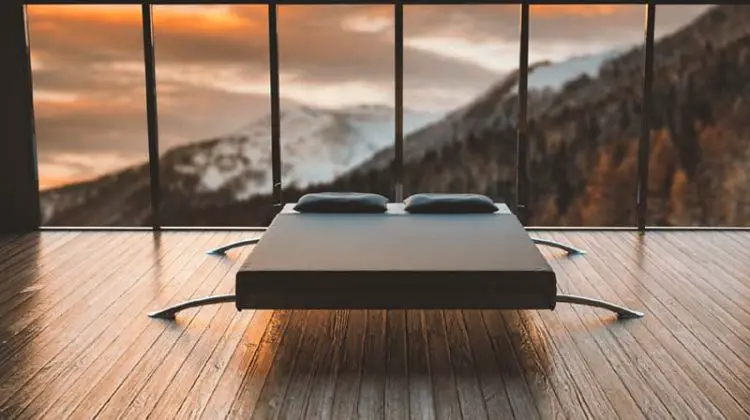 Do you need a foundation to support your mattress?
Then, the good option is adding a box spring.
This type of foundation makes getting in and out of your mattress easier by raising its height.  It also helps to extend the life expectancy of your mattress.
But with so many options to choose from, how can you possibly choose the right one for you?
Don't panic!
Here, we feature the best box spring brands and models, as well as the buying guide.
As you go through, you should be able to find the right model you need that is worth your money.
So, check out this post to make a practical decision on the item to buy.
Taking the top spot on our list, Zinus Walter AZ-HBBS-9K delivers the highest value equipped with durable materials. It's well-designed, easy to assemble, and durable. It combines the traditional look and functionality with high-quality craftsmanship while remaining affordable. For the price and quality, this product is amazing.
Zinus Jayanna is our top choice if you want a box spring that fits the bill. It comes with the pocket-friendly price without compromising the quality. It's durable- the Heavy gauge steel adds to its durability. Usefully, the innovative BiFold design makes it perfect for easy moving. This low profile foundation works for any mattress. Moreover, it's hassle-less to use as it requires no assembly at all.
7 Best Box Springs Comparison Chart
Here are all the essential specs that you may need to make a quick pick.
7 Best Box Spring Reviews-2020
Below is a list of the best smart box spring that you can bring home for maximum support, comfort and satisfaction.
I've included various models to suit every preference.
1. Zinus Walter High Profile Box Spring, AZ-HBBS-9K
Zinus Walter is one of the best high profile box spring available. This traditional style mattress foundation is easier to use and functional. It provides the ideal support to your mattress that will surely satisfy your sleeping needs.
So, what makes this Zinus mattress foundation an ideal sleeping aid?
This thing is designed with several amazing features.
First of all, it fits any standard sized bed platform. The 9-inch height is just right for your high-profile sleeping surface. Additionally, the practical design of Walter AZ-HBBS-9K provides more under-bed storage.
This Zinus 9 inch box spring comes with impressive weight capacity.  It offers pressure relief. Moreover, it's ideal for those who suffer from back pains but want a good night's sleep.
Durability is a significant concern for any mattress foundation, but this isn't the case of Zinus Walter. The sturdy and robust steel frame makes it sturdier than a cast-iron structure. Furthermore, the wood slats with 2.5-inch spacing adds to its durability and performance.
No squeaking, clacking or creaking!
It's as stable as it can be. The non-slip tape on the wooden slats resists your mattress from moving. It also ensures noise-free use.
The zippered fabric cover is still a great addition. It not only keeps the structure out of sight but also protects the foam layer of your mattress from tears. 
It is also nice to know that Zinus Walter is also available in Queen, Full, Twin, Twin XL and California King size. So, no matter the size of your mattress, you'll get the right one to meet your need.
Importantly, this high-quality product comes with a limited 5-year warranty that will give you an indication of belief in the quality of Zinus product.
Finally, this bad boy will arrive at your door smartly in a compact carton which makes it easy to transport. You do need some assembly to this product. But it's very easy to get the job done as all the required tools come included with the product.
To add better support and comfort to any mattress, Zinus Walter AZ-HBBS-9K metal box spring is a smart choice. It is totally worth every penny.
2. Classic Brands Instant Foundation Low Profile, 123001-5060
Are you planning to buy a low-profile bed foundation for your higher profile mattress? Then, this option from Classic Brands is an excellent pick for you.
So, what benefits does this low-profile design offer you?
Classic Brands 123001-5060 is 4 inches shorter than any standard bed foundation. The low-profile style is a good option for you if you have a high bed frames or extra-thick, higher profile mattress.
Not only that, it's also a life-saver for people who have difficulty getting into higher bed. The low-profile design offers them easier access to the bed.
This thing is made with sturdiness and strength in mind. It's proudly handcrafted of solid spruce in the USA for excellent craftsmanship and quality.
The quality-construction supports even today's heavier mattresses. No matter, it's a high-density foam or latex, this bad boy will securely hold all mattress types.
Of course, its durable frame helps to enhance the longevity of the mattress by preventing sagging.
This product ships right to your door conveniently in a small parcel. So, narrow stairwells or tight hallways won't be an issue. Usefully, it's ready for assembly as most of the required tools are included.
Classic Brands offers you this model in Twin, Twin XL, Full, Full XL, Queen, King, California King size to meet your specific needs.
Finally, it comes with a 3-years worry-free warranty to bring peace of mind.
Overall, Classic Brands 123001-5060 is an excellent low-profile platform to replace any full-size box spring. It's well-designed, well-built and sturdy. Undoubtedly, your money will be well spent on this instant and easy solid base.
3. Zinus Jayanna Low Profile BiFold Box Spring
Here's another popular inclusion from Zinus. This time it's Jayanna Low Profile BiFold Box Spring.
Zinus Jayanna is an innovative mattress foundation designed for support, strength, functionality and mobility. It looks and acts like a conventional box spring. However, it'll compliment whatever mattress you set on it.
When it comes to construction, this item features a heavy gauge steel frame. Indeed, it's more robust than it looks. The poly jacquard fabric cover is nice enough, so you won't feel the need to cover it with any sheet.
Want to know the best aspect?
Moving the traditional box springs around is a challenge. But nothing of the sort you have to face with this BiFold box foundation. The folding mechanism of this item is excellent for easy mobility and storage.
This bi-folded box spring arrives at your doorstep in a compact box.  Of course, it's well-protected inside a bubble wrap. So, you can rest assured that your product is safe during transit.
Setting up this thing is also a breeze. In fact, this bad boy requires no assembly at all. All that you have to do is unpack and slide out the folded foundation. Then, place your foam or mattress on top of it.
Of course, the non-skid fabric cover helps to keep your mattress in place once you positioned it on the encasement.
The company offers 5-year generous warranty with this model. It's undoubtedly a testament to the durability of this product.
The Zinus BiFold mattress foundation is a top contender in terms of ease of use, storage and transport. If the 4-inch profile is the right height for your mattress set up, I highly recommend it. It does exactly what it says it is supposed to do!
4. AmazonBasics Smart Box Spring, AMZ-9KDBS-Q2
AmazonBasics AMZ-9KDBS-Q2 adds an extra level of comfort to your night's sleep. Like a traditional box spring, it offers support and functionality. You can use it with a conventional bed frame for elevated and added support.
The durable steel frame reliably supports any foam, spring or hybrid mattress. The perfectly spaced horizontal slats ensure performance and longevity.
Usefully, the steel frame is foldable for easy movement and shipping. It comes packed in one smart packed to your doorstep.
You can fully encase the assembled foundation with the two-piece cover that comes included with it. The bottom and top cover zip securely together for full coverage. Of course, you can remove the cover for spot cleaning.
It's also worth noting that there are several different sizes available. You can choose from 5 and 9-inch profile from Twin, Twin XL, King, Queen, Cal King and Full.
AmazonBasics AMZ-9KDBS-Q2 is just what you're looking for your mattress. It's not only sturdy and well-built but also easy to put together. The quality of all materials and components are excellent for the price. Importantly, it's reasonably priced. What more could you want? Overall, the coolest thing ever!
5. Zinus Edgar Wood Box Spring, OLB-WDBS-8Q
With the strength of wood, Zinus Edgar offers the ultimate support for your mattress. This innovative bed encasement is designed for ease of use and strong mattress support.
It can safely support almost any kind of mattress. Moreover, the 500-pound weight capacity is impressive that includes the combined weight, excluding the mattress weight, when used with a bed frame.
The horizontal wooden slats are perfectly spaced. These not only offer your mattress the proper support by preventing sagging but also adds durability.
It comes with a fabric cover with a zipper that completely covers the wood frame. The covers also prevent sagging and increase its durability. Additionally, the foundation does not squeak or make any noise.
This item is shipped in manageable pieces for easy assembly in minutes. It's available in four sizes- King, Queen, Full, Twin – for all mattress sizes.
Zinus Edgar is a fantastic wooden mattress foundation for latex or heavy foam bed. It's well worth the money.
6. Sleep Master Smart Box Spring, OLB-ABS-9K
Sleep Master OLB-ABS-9K is an excellent alternative to the traditional box spring.
This high-profile design not only elevates your mattress to give you easy access but also provides the necessary support that your mattress needs.
Sleep Master OLB-ABS-9K fits all standard-sized bed frame. The steel structure is every bit as strong and sturdy as you would expect a bed foundation to be.
The design evenly and perfectly distributes the weight of your mattress. It's sturdy enough to hold even the heavy-weight mattresses. It helps to doubles the life expectancy of the product.
The soft plush cover is also a nice addition. It zips snugly around the frame to give it a smart looking.
Usefully, it comes in what appears to be a way too compact box that allows for tight interior spaces such as hallways and stairs.
Moreover, the installation of this thing is very simple. It comes with all the necessary tools required for easy assembly.
If you prefer a high-profile metal solution for your mattress, then Sleep Master OLB-ABS-9K is an excellent choice for you. For couples and heavier individuals, this thing works well.
7. Spinal Solution Assembled Foundation, 31-4/6-3
Spinal Solution Assembled Foundation is our recommendation if you want highest standards in comfort, quality and durability from your box spring.
Get the sound, safe and noiseless sleep for your tiring nights! The unique design of this item will give you the kind of undisturbed sleep nature intended. It provides the proper support to your mattress that is really comfortable.
The bed foundation fits well with all mattress. The 8-inch profile will give a perfect height for your mattress.
It features a light yet highly durable lumber construction that prevents it from losing up and crack.  It also helps the mattress to remain in perfect shape.
This thing is shipped fully assembled. So, it doesn't require any assembly and ready to use. Importantly, this product is proudly made in the USA to ensure you only get the best one.
This lightweight and portable frame is perfect for apartments, tight stairways and old houses. Each section is easy to bring around the corner and upstairs.
Whether it's Twin, Twin Xl, Full, Full XL, Queen, king or California king- all sizes are available for this item. That means, there is one for every bed and room.  Choose the right size for your need!
If you want a perfect height for lower-lying bed frames, then this 8-inch profile foundation is an excellent option for you. It also the right solution for an older home or tight staircase maneuverability.
Best Box Spring- Buying Guide
Not every model of mattress foundation acts and looks the same way.
Some are low profile meaning closer to the ground, and some are high-profile. Some require assembly and some come fully assembled.
Are they available in a plethora of multiple sizes?
Yes, they come in various sizes.
Are they heavy?
Yes, sometimes.
So, how to choose the right one?
Well, this guideline will help you a lot to decide on the right model that will best suit your needs.
Decide On the Materials: Metal vs Wood
You can choose from metal/ steel and wood frame. Of course, the hybrid construction is also available.
Metal structure are lightweight and easy to move. Additionally, they are less pricey than wood. On the other hand, wooden frame look and act more like the traditional types. They are heavy and offer you superior stability.
A hybrid frame features a metal frame with wooden slats. However, each type will last for many years to come with proper care and use.
Make Your Choices On Height: Standard Box Spring vs Low Profile
The height of the bed encasement determines how high your entire sleeping surface will be.  A low-profile design ranges from 4 to 6-inch height. If you're on the shorter side, the low-profile foundation will be a lifesaver for you. On the other hand, for taller users, high-profile or standard height is the best option to use the mattress comfortably.
Choose Between The Type Of Box: Standard vs Split
Standard box spring includes only one piece. Although this type is great for stability, moving standard type foundation is a challenging task.  In this case, a split frame is an excellent option. In general, they come in two pieces, and you can split down the middle for greater flexibility while moving.
The size of your selected box spring should fit your mattress properly. Different available sizes are Twin, Twin XL, Full, Full XL, King, California King, Queen.
I recommend you to measure your mattress so that you can accurately compare the mattress size with the foundation.
Check the box spring support slats distance
Slats support the mattress. Generally, the greater the slat distance, the lesser the support. Hence, you should check the slat distance so that it's satisfactory to support your mattress.
Check the warranty coverage of your chosen model. Warranty may include different terms and conditions. Buying a box foundation is an investment. So, make sure your selected models offer you a generous warranty for extra peace of mind.
Affordability is another factor to consider. Box foundations come in various price ranges. Price varies based on quality, size, and materials. However, you'll get a basic steel box spring under $100. You have to pay somewhere between $100 and $300 for a highly-rated model.
Take into consideration your need and budget before making a final decision.
Conclusion
In this list of the best box springs, we've tried to give you a glimpse of why each model stands out as a top choice.
As you discovered in our reviews, all these top options are best in the market in terms of support, durability, materials and ease of assembly.
But, if you're looking for platform beds or space saving beds for your specific need and want to know all of your options are in this regards, we also have several reviews that are written for that very purpose.