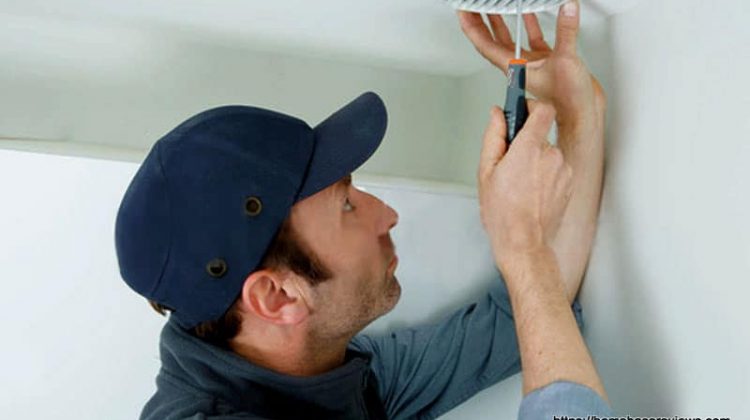 Some of you are probably wondering why you even need the best bathroom exhaust fans with light and heater in the first place.
This is because you will be able to "kill 3 birds with one stone"!
That means you'll get three different systems all combined into one.
Let me make this clear.
Today's bathroom exhaust fans are not only ventilating units. Some models come with a combination of any number of functions, including an exhaust fan with light, heater and other innovative features.
This combo unit keeps your bathroom warm and free from dampness thanks to having a heater in there too. What's more, the lighting option illuminates your bathroom area.
We guess you're interested in finding such a model!
If so, then this review is especially for you. Of course, there is a wide range of options on the market today. But we've singled out several of the best bathroom vent fans with light and heater that should serve you well.
Let's dive into the reviews!
Our top- choice is Broan-Nutone 9093WH Exhaust Fan, Heater, and Light Combo. If you're looking to go all out with powerful and super fast heating for your small bathroom area, the only unit you'll ever need is this. The 70CFM ventilation rating and 1500 watt heating element of this model work effectively to provide a comfortable, healthy bathroom.
But that's not even the best feature, guys!
The fan-forced bathroom fan heater simultaneously runs with the fan. Automatic reset thermal protection and auto shut off feature of the unit makes the unit safe to use. The multiple lighting modes with a nightlight is also an alluring feature of this model. Finally, if the 3.5 noise level is not an issue for you, then it can be an excellent buy for your small bathroom.
Broan-Nutone 665RP bathroom light heater combo is the most budget-friendly option on today's list. If you're searching for a top-notch 3 in 1 ventilation fan, but you're on a tight budget, without any hesitation you should go for 665RP.
Although it comes with a very pocket–friendly price, it's still a top-quality one. In comparison to other high-end models, the price of this model is really unbeatable.
7 Best Bathroom Exhaust Fans with Light and Heater Reviews 2020
Not sure what's best for you?
These top 7 best-selling bathroom exhaust fans, heater and light combos are just perfect for your bathroom area. We've shortlisted them in terms of power, performance, popularity and of course, exhaust fan price. These are all highly-recommended by thousands of pleasant users, as well.
1. Broan-Nutone 9093WH- Best Overall
The Broan-Nutone exhaust fan, heater, and light combo is a sought-after product today. It's a perfect replacement for traditional exhaust fans.
What if we tell you more prominent features of this best bathroom heater fan light combo?
First of all, you'll appreciate its strong performance. In fact, it stands out for its reliable heating and ventilation performance. 70CFM ventilation performance is something that most admire. This fan provides sufficient air movement up to 100-square-feet. And it takes only a few minutes to move air in the bathroom area.
But this is the kick-starter…
Warm-up your morning routine or step out of the shower with this bathroom exhaust fan with heater. The 1500W heating element allows you to have a comfortable bathroom instantly up to 65 sq. Ft. without heating the entire house.
The nice aspect of this unit is its fan-forced heating element. That means when you turn on the fan, the heater will simultaneously run with it.
But no need to be worried about its safety!
This unit features an auto reset thermal protection in its heater and ventilator coils. Hence, if it becomes overheated, the fan will automatically turn off. Of course, you can operate the heater and fan individually.
This BroanNutone 9093WH offers multiple lighting modes. The 100-watt bright incandescent bulb provides plenty of light to focus on the details. On the other hand, 7-watt nightlight provides a soft glow to find your way in those nighttime visits.
This combo product is not only functional but also decorative. The overall sleek design of the fan blends well with any bathroom designs. It features a white enamel grille that matches any décor no matter what is the paint color.
We can't forget to mention this…
This unit is easy to install or replace for DIY'ers. Importantly, it's easy to use. It has a four-function wall switch, and you can operate each function separately.
You can expect the unit to last for a quite long time due to the quality construction. Galvanized steel housing and enamel coating finish make it durable.
Of course, some users may not like the 3.5-sone sound level.
Nutone9093WH comes with many prominent features to keep your bathroom using experience enjoyable and safe. Some individuals may find the 3.5-Sone sound level uncomfortable, butit's powerful, high-performance and functional. Overall, it can be a fantastic buy for you.
Did You Know?
Venting air from bathroom into an attic or other non-venting room only transfers moisture to another area of your home. So, moisture problems may still develop. When choosing a toilet exhaust fan, first decide on where you like the unit to be set up: wall or ceiling.
Ever wondered why some bathroom exhaust fans come with such a hefty price range?
Well, we're here to make clearer that for you.
Panasonic FV-11VHL2 not only ventilates the air in your bathroom area but adds a little warmth for those cold days and provides overhead lighting as well.
This combo unit comes with a high-capacity Sirocco fan. The uniquely designed dolphin-shaped wide blower wheel ventilates a large amount of air at reduced RPMs. Besides, this unique design lets air be drawn on sides allowing more air to enter the wheel.
Is noise level of an exhaust fan an important consideration for you?
Then, you'll be pleased to learn that it's one of the quietest bathroom exhaust fans on the market. To live up to its quiet name "whisperwarm," this model operates at such noise levels, not increasing more than 0.7 sones.
The stainless-steel-sheathed heating element and 1400 watts heating capacity add comfortable heat within just minutes in the bathroom for your everyday chilly morning.
Moreover, this unit adds some overhead lighting to your bathroom area, as well. It comes equipped with an 18-watt fluorescent lamp. Of course, the 4-watt nightlamp is convenient for illuminating in the dark.
Panasonic FV-11VHL2 is reliable and durable. It's designed to give you trouble-free operation years after years thanks to its permanently lubricated motors and high-quality components.
When it comes to safety, this model incorporates all the safety features you expect in a top-class exhaust fan. Besides, thermal-cutoff fuse, it comes with 3-level safety features for the heater.There is also a built-in damper that prevents air counterflow.
One feature that we definitely have to mention- if the fan senses any static pressure, its speed automatically increases the rpm, thanks to its ECM SmartFlow technology.
If you have a large bathroom and want a powerful, convenient, and durable exhaust fan for continuous and trouble-free operation for several years, then Panasonic FV-11VHL2 is right here. While it seems a little bit pricey, it offers a whole new level of convenience, construction quality, performance and durability. It's anenergy-efficient model and cost-effective.
Did You Know?
Excessive moisture not only leads to mold growth but also warp drywall, cause paint bubbling and rust metal fixtures in a bathroom.
Here's another bathroom heater, fan, and light combo for bathroom from the Broan-Nutone brand. And this time it's 665RP. You don't need to shell out hundreds of dollars just to get a smart bathroom exhaust fan, heater and light combo. The Broan-Nutone 665RP is a great budget option that does a great job of keeping your bathroom warm and comfortable.
The 70 CFM ventilation capacity provides optimum performance in any bathroom area up to 65-square feet. Each of the two blower wheels is powered by its own permanently lubricated motor that quietly delivers high-efficient performance.
The fast-warming fan-forced heater uses 1300-watts for evenly distributes warm air throughout the room. Additionally, the 100-watt incandescent bulb provides plenty of light to illuminate the room. Of course, you have the option to toggle ventilation, heater and light either independently or together.
Not to mention, it offers a great blend of functionality and style. The White polymeric grilles blend into ceiling and complement virtually any décor.
On the downsides, this fan runs at about 4.0-sones. In fact, it's considerably louder than most of the models. However, some users find this increased noise level to be a good match for bathroom privacy.
If a little noise isn't a big issue for you, then this Broan- NuTone 665RP heater/fan/light is the ultimate solution for homeowners looking for an affordable unit for their small bathroom.
Pro-Tips
When you're out buying a bathroom ventilation fans with light and heater, make sure it includes all the necessary features you could need.
4. RAD80LED Delta BreezRadiance Series
Here is another smart bathroom exhaust fan/ light/ heater combo. This time it's RAD80LED Delta BreezRadiance Series from Delta Electronics (Americas) Ltd.
Firstly, you'll appreciate its QUIET Performance. It operates at 1.5-sone that means it is fairly quiet.
But what about the heater and lighting option of this unit?
The 80cfm airflow rated fan is perfect for small-sized bathrooms up to around 70 to 80 square feet. And the 1300 watt heating element provides the best heating results for various room sizes.
Moreover, the DC brushless motor technology makes the unit energy saving. It runs for hours without increasing the energy bill. Of course, there is a built-in thermostat to regulate the temperature accordingly and keep it consistent. So, there is no risk of overheating.
This model also comes with dimmable LED light with modern grille design. The included 13W LED light is enough to illuminate the whole bathroom area. It's worth noting that you can install a dimmer to reduce the light brightness. The way it'll serve as a night light for nighttime bathroom visits.
The metal guard is an added safety feature that prevents the user from touching the heating wire.
If you love to have a bathroom exhaust fan with led light and heater, then get this Delta RAD80LED. In terms of ventilation, heating and lighting performance, this combo unit can be a good investment. For improved indoor air quality and moisture-free bathroom years after years, it can be a great choice. The overall feedback of the users is quite satisfactory.
Pro-Tips
Installing a bathroom fan with light over the existing light fixtures is convenience and easier for wiring.
Broan-Nutone QTX110HL offers the rare combination of powerful heating, light and ventilation with extremely quiet operation.
At 110 CFM, you can bet that its ventilation is quite effective and powerful. It effectively works for spaces up to 105 square feet. It quickly eliminates humidity to prevent fogged mirrors and manage moisture in the bathroom.
So, how loud is it?
It does its jobs without producing much noise. Surprisingly, this powerful fan has a 0.9-sone rating, which enables it to run almost silently. You can hardlynotice that it's running!
Besides, the permanently lubricated motors keep the fan noise to a minimum. Also, it makes the fan durable and needs less maintenance to keep running for long.
This best bathroom fan heater features an exclusive powerhead design. The 1500-watt heating element heats the bathroom fast once you turn it on.
The two 60-Watt Incandescent lights provide sufficinet illumination to help you to perform your bathroom activities. Moreover, it has a 7-Watt nightlight for added aesthetics.
Installing or replacing this unit should not cause much of a hassle for DIYs. It comes with 6″ round duct connector, anti-vibration mounting brackets and a 1.1″ long tapered sleeve that will make installing it quick and easy in 2x 8-inch ceiling construction spaces.
Thanks to its white polymeric grille that blends into the ceiling and complements virtually any décor. Finally, you rest assure that this unit is well-built and will serve you for a very long time.
If you're looking for a high-performing, powerful exhaust fan with the silent operation for your large bathroom area, this product will undoubtedly please you.
Pro-Tips
During installing a 3-in-1 bathroom exhaust fan, for wiring requirements, consider calling an electrician or HVAC technician for safety.
Air King AK965 promises to offer you top performance in terms of efficiency. Its Powerful 1500-Watt heater provides 5000 BTU's of heating power to remove humidity and moisture from your bathroom, making it toasty and comfortable.
The 70CFM ventilation effectively removes moistures and helps to improve ventilation in bathrooms with up to 70 square feet. Of course, the fan is a little bit noisy that generates 3.5 sones noise.
In regards to lighting, this bathroom vent heater light combo can be the perfect solution for supplementary lighting. You can use either 100W incandescent bulb or 26W CFL bulb for even lighting and a pleasant environment.
Additionally, a 7-watt nightlight lets you use the bathroom at night without necessarily putting on the light.
It's also nice to know that there is frosted moonstone glass lens that diffuses light throughout the bathroom area. Moreover, it won't yellow or become brittle over time. This bad boy comes with 1-Year parts only warranty.
Lastly, the low profile design of this Air King bathroom light fan and heater combo is suitable for low ceiling applications.
If a little noise is not a big issue for you, then this 3 in 1 bathroom exhaust fan can solve your needs. Above all, it's an excellent solution for venting and heating the bathroom.
Have you heard of bathroom exhaust fan, heater combos that feature adjustable heater? Well, this Broan-NuTone 100HL exhaust fan is one of those products.
The nice aspect of 100HL is it includes a built-in 360° directionally-adjustable heat outlet. So, you can direct the heat and brings convenient, comforting warmth where it's needed most.
The 1500-watt heater provides supplemental but efficient heating in bathrooms up to 90 sq. ft. without taking the place of home's main heat source.
So, does it have a thermostat?
Yes, yes, it does.
Additionally, the built-in thermostat is adjustable to regulate the temperature accordingly. The heater is also a thermal overload protected for added safety.
HVI certified fan moves air efficiently in the bathroom up to 90 square feet. The motor runs as little as 2.0 sones to ensure a quiet, peaceful atmosphere. This permanently lubricated motor keeps this ventilation fan in operation for a longer time.
Interestingly, this fan comes with the added functionality of two lighting options. You can go in either for a 100-Watt A19 incandescent lamp or a 27-watt GU24 fluorescent lamp to lighten up your bathroom and increases visibility.
Of course, you can use these three functions independently or together to provide comfort to your bathroom. You can attach a multi-functional wall switch to make the choice that fits your needs.
How about installation?
DIY's won't feel any problem to install or replace this light, fan, heater combo. A 4-inch duct connector and 24-inch adjustable hanger bar system come with the unit to make installation fast and flexible.
Finally, the white polymeric grilles easily blend in with any bathroom décor serving a decorative feature.
This Broan-NuTone 100HL is different by design and the way it functions. It's appreciated and highly- recommended by the users. Overall, for a small to a mid-size bathroom, this best 3 in 1 exhaust fan can be the right buy you've ever made.
Best Bathroom Exhaust Fans with Light and Heater- Buying Guide
The process of buying the best 3 in 1 unit with regards to the exhaust fan is somewhat tricky.
So, how do you select the right one? What features to look for?
Here are some factors that you should consider when you go about your search.
Air Flow Capacity (CFM)
Always make sure your selected exhaust fan has the required airflow capacity (called CFM) to remove the bathroom moisture effectively.
So, what is CFM?
CFM refers to how much air an exhaust fan can move at the rate. It's the ability of a bath exhaust fan to circulate air in cubic feet per minute (CFM).
The higher the CFM rating of an exhaust fan, the more air it can move.
So, do I go for the exhaust fan with the highest CFM rating?
Not necessarily.
Low CFM exhaust fan is less powerful and ideal for smaller bathrooms. On the other hand, venting fan with higher CFMs can move more air, more powerful, and works better for larger bathroom areas. So, based on your bathroom space, select the exhaust fan with the right CFM that will work efficiently in your bath spaces.
For small bathrooms, a CFM rating of 50 to 60 is enough, while 110 or above will work fine for medium-sized bathrooms. If you have a larger bathroom, opt for an exhaust fan with 150 CFM rating or above.
Noise level (sones)
Bath exhaust fan noise level is rated in sones. A bathroom fan with a high sone rating generates much noise that no one would like to use it even though it gets the job done.
If you're looking for a quiet bathroom exhaust fan with heater and light that will do its job without disrupting the peace in mind, go for a model with a noise level of 2 sones or under. 3 or 3.5 sones ratings generate more noise.
Models with a sone rating of 4 or more may produce a lot of noise. An exhaust fan with 0.5 to 1.2 sonesis exceptionally quiet even when it runs in full swing.
So make sure you're satisfied with the sones rating of the fan you intend to buy.
Energy consumption/ Energy star rating
Energy efficiency is a top consideration when you shop for a toilet exhaust fan, heater and light combo. An energy-efficient model consumes 70% less power than conventional non-energy star models. It certainly contributes to low energy consumption and low electric bills.
Select a unit that carries the energy-star label to get the most bang for your money.
Lighting options
Pay attention to the type of lighting (Incandescent, LED, or fluorescent) that comes with the 3 in 1 combo. Obviously, LED bulbs are preferable as they are energy efficient. So, don't forget to check what type of lighting the bath fan, heater and light combo takes. Additionally, having a nightlight option will offer you more flexibility with your lighting.
Controls
It's convenient to have a separate switch for controlling all the three functions of 3 in 1 exhaust fan. This switch will allow you to use the functions separately or all-together.
Installation
Bath exhaust fan, heater, light combo can be wall- or ceiling mounted. Consider how easy it is to install.
It's convenient if the unit comes with a well-detailed installation guide or video.  If you plan to install the unit directly above the shower or bathtub, make sure the unit is rated for that installation. Otherwise, it may cause electrocution.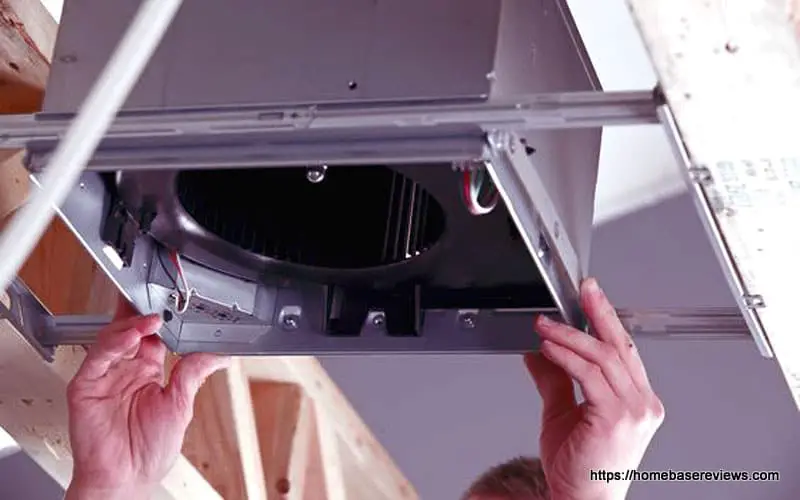 Safety certification
What about safety certification?
Check the safety standards (EL, ETL, or UL listed, ASHRAE 62.2 Compliant). Also, check whether the model is HVI tested or not.
Warranty
Some bathroom vent fan, heater, and light combos come with a generous warranty, which is mainly limited to parts. We recommend going for the best warranty package available so that you can save more in case of a malfunction.
Price
You have already learned about what features to look for when buying an exhaust fan with heater and light.
But how about the price?
Thankfully, these combos are available in a wide range of prices to suit every budget. Bathroom exhaust fan price can be as low as $50 to as high as $300. Obviously, the prices differ by the quality and features of the unit.
Finally, whatever you decide to buy for your bathroom, make sure it's something that fits in every way and complements your bathroom décor and design.
Why Do You Need A Bathroom Exhaust Fan, Heater, Light Combo?
3 in 1 bathroom exhaust fans add the aesthetic value in your bathroom. These heater light fan combo units serve for venting air, warming and lighting the bathroom. That means these 3 in exhaust fans not only keep you safe and comfortable but also maintain healthier indoor air quality.
The exhaust fan, heater, light combos come with the added functionality of a built-in heating and lighting element. These combo units are very popular in bathrooms. The added convenience of having multiple functions from one unit can be great for saving space.
Firstly, the exhaust fan of the combo units improves airflow, add ventilation and eliminate excess humidity. The fan helps to airs out the humidity and warm moisture from the bathroom. Thus, it helps to prevent mildew and mold and eventually leads to reduce bathroom maintenance costs.
Secondly, the built-in heater adds warmth if you live in a cold climate region.
Thirdly, the integrated lights add supplementary lighting or replace existing fixtures.
Heating and cooling is the major energy consumer in most homes.
Bathroom extractor fan combos are the alternative of using three different units in the same place- fan, heater and light. They consume less energy compared to other tradition units. Some models are incredibly energy-efficient. In fact, the most effective and cost-efficient way to ventilate moisture, bad odor from the bathroom is installing an appropriate sized exhaust fan, heater and light combo.
Such combo units allow the user to use the three functions altogether or separately. So, you can use the option based on your needs.
Panasonic Vs. Broan Bathroom Fans
In this post, we have reviewed one model from Panasonic and four models From the Broan brand. WE'VE compared the reliability, quality, etc. of one against the other.
When testing, we've notified some specialty of these two brands. After reviewing a lot of customers' comments, we've found that the customers mentioned that they find no difference in the noise level of Panasonic bathroom fans as time has passed. On the other hand, users said Broan Bathroom Fans got noisier and louder with age.
Users are also stated that Panasonic fan/light/heater combos are well-made and extremely heavy (of course, this may verify based on model).
To conclude, these are the two best brands for bathroom exhaust fan/heater/light combos on the market.
How to Clean a Bathroom Exhaust Fan With Light
For smooth operation and effective results, it requires cleaning your bathroom exhaust fan regularly. If you have a bathroom fan with light, follow the steps below to clean it properly.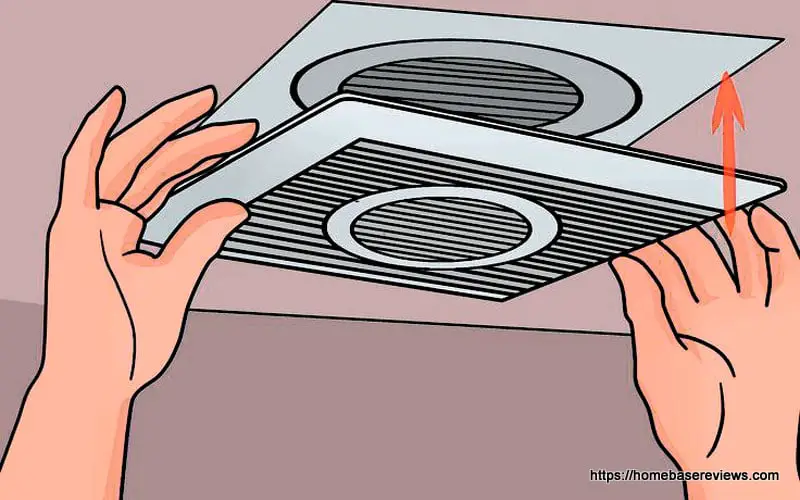 Things you'll need
Screwdriver (Phillips)
Shop vacuum with a brush attachment
Dry cloth
Step 1: Turn the unit off at the switch or circuit breaker.
Step 2: For an exhaust fan with light, you need to pull the light cover down.
Step 3: Remove the bulb.
Step 4: Pull the grating off and squeeze the screws. Carefully unplug and remove the piece that holds the powers and light.
Step 5: Get the fan out of the ceiling.
Step 6: By using the vacuum cleaner, clean all the dust and everything you see. If you fail to remove the fan blade, use a toothbrush to clean the fan blades.
Step 7: Use the vacuum cleaner brush to clean the grille and cover thoroughly. You may soak or rinse the light cover and grating (if plastic made) in warm soapy water. Then, let them dry.
Step 8: Attach the fan blade and bulb back in the way it was before.
Step 9: Attach the grate and the piece back into the ceiling with the screws.
Step 10: Pop the light cover back in.
Step 11: Turn on the power and test the unit.
Conclusion
There you have it- the 7 best bathroom exhaust fans with light and heater reviews.
Just choose the right one for your needs and budget to say goodbye to mold, mildew, and cracked paints in your bathroom.
Get your bathroom space warm, toasty, comfortable and healthy with the best bathroom fan with light and heater today.
Hope every visit to your bathroom will be comfortable and more pleasant from now on.
Thanks for reading our bathroom exhaust fan light heater reviews.
FAQ

 

About 

Best Bathroom Exhaust Fan
Does "sone" refer to volume or decibel?
It's the measurement of sound in terms of a comfortable hearing level based on average listeners. That means it's how the sound is "sensed."
How can I figure out the right CFM for proper ventilation?
Figure out the size (cubic footage) of your bathroom area. To do this, measure the length, width and ceiling height of the bathroom in foot. Multiply these three measurements to determine cubic footage.
Multiply this cubic footage by 0.13 and round up to the next "ten."
Example: If the wide is 7 ft., length is 9 ft. and height is 8 ft., then the bathroom area will be (7 x 9 x 8) cubic ft. = 504 cu.ft.
The required CFM= (504 x 0.13) = 66
You'll need an exhaust fan with 70 cfm
Should I vent the exhaust fan out into the basement or attic or somewhere else like these places?
You should never do this. It's somewhat like that you're venting out the air from one area to a non-ventilated room. We highly recommend venting out the air into the outdoors.
How frequently should I clean a bath exhaust fan/ heater/ light combo?
Well, regular cleaning involves only cleaning the grilles to remove any junk accumulated. And you should do this every 4 to 6 months. However, for deep cleaning, you need to turn off the power supply and detach the grille, light cover and clean the fan blade, grilles, light cover and bulb.
Does bathroom exhaust fan eliminate bathroom odor?
As a bathroom fan extract the indoor air out, it certainly helps to remove odor.
Still have questions? We're all open ears.